Where We Work
It all starts here
Brilliance abounds in the communities that we work with – so we start every development initiative by first tapping into the leadership of people who know their communities best. Our vibrant network of community leaders inspire us with their insights each and every day and from across the globe: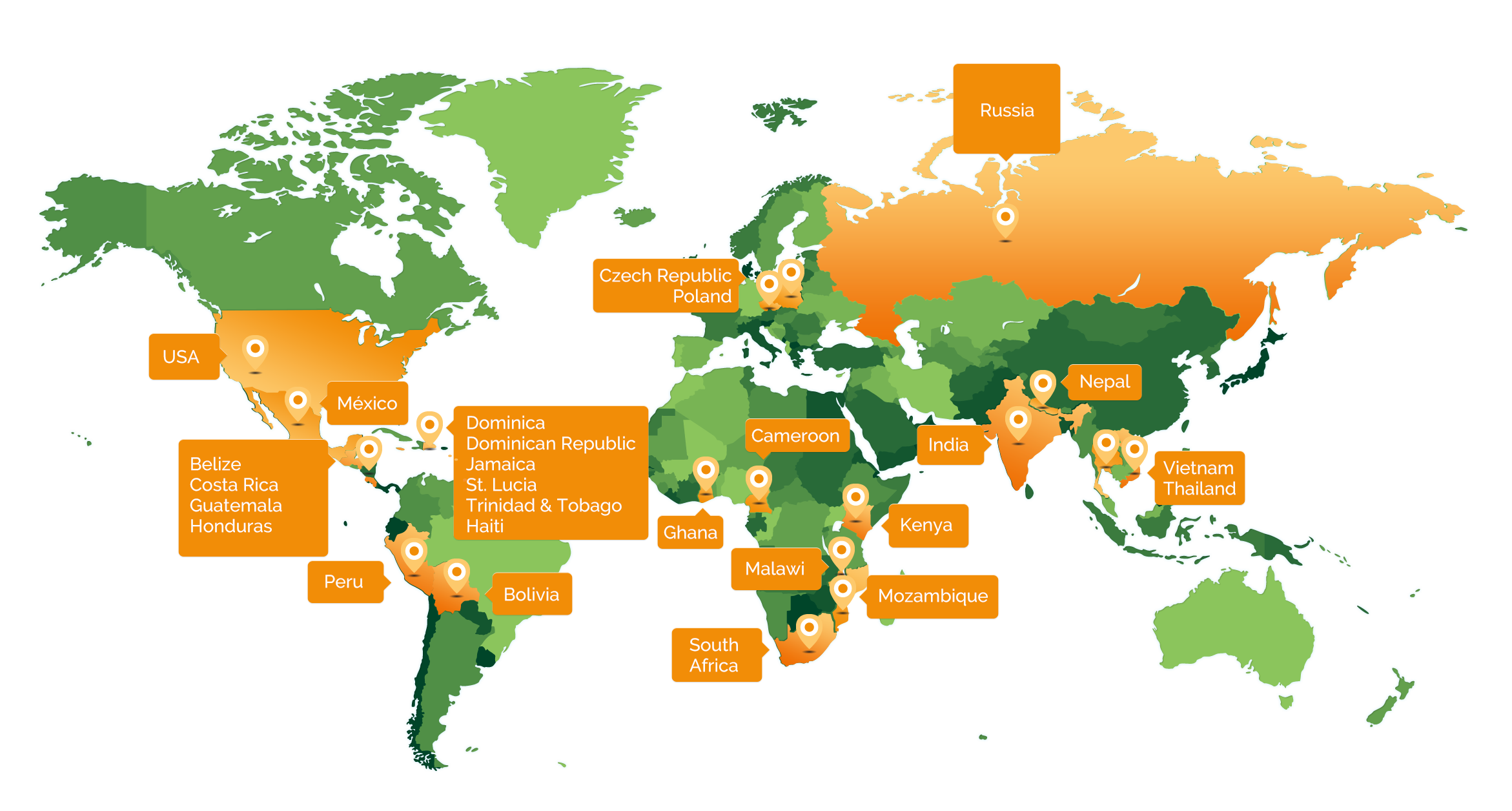 Belize
Carol
Peacework has touched the lives of many teachers, students and parents here in Belize. I am always so impressed that people from other countries come to my country with Peacework to give their time and resources in an effort to improve the lives of people that they do not know. When I observe their passion and dedication, it makes me more determined to do all in my power to help those in need. It makes me realize that especially young people need someone to take the time to listen to them and encourage them that everything is possible with hard work and determination.
The partnership between Peacework and my community has been a very fruitful and mutual one. We have learned from our colleagues, and they too have learned from us. Peacework has left an indelible mark on me and I will always remember how participants give of themselves tirelessly and never seem to watch the clock; their focus is on getting the goal achieved.
South Africa
Ram
My experience with Peacework is like a dream come true for me and my school community. Being isolated on a Farm School, and with learners coming from an economically deprived township, Peacework has created an environment that means so much to our learners. The Media Center constructed by Peacework participants provides an environment for our learners to experience learning from a wider perspective. The greatest memorable experience I had was seeing the joy on the children's face while they were engaging in activities with the visiting Peacework students.
The community of J. Schmidt Estate and Zamani Township are greatly indebted to Peacework for providing an opportunity for their children to compete with children from urban areas.
Malawi
Ida
We have set a foundation of partnership and formed a team together for the common good of a poor Malawian community in Mulanje. We have created memories that will stay with us for the future. The dedication of our friends from Peacework really taught me a great lesson that even small things you do for others makes a big difference and an unforgettable social impact.
The community gains a lot through our partnership, and they indeed felt the love and the passion of the Peacework participants. It means a lot to see the Peacework volunteers traveling all the way from USA to Malawi.
Belize
Michele
The partnership between Peacework and the Productive Organization for Women in Action (POWA) has been ongoing for seven years. Together, POWA and Peacework have participated in the planning of activities with professors, the welcoming of students, and working together on a wide range of topics including backyard gardening; literacy; business development; micro finance, and healthy communities.
POWA members continue to benefit from the knowledge and experience gained from these collaborations. For example, thanks to the use of the container gardening booklet we received from Peacework participants, we've planted tomatoes, sweet peppers, basil and other herbs to promote nutrition and wellness in our community. Peacework has also made a lasting impact on our annual parenting program through co-creating new materials to enhance parents' literacy so that they can help their children with schoolwork.
Costa Rica
Luis
I think that through my relationship with Peacework and its participants, I have learned to relate better with people from other cultures, grown in my practice of community development, and have felt deep satisfaction seeing the children here enjoy the benefits of projects that still remain in service to us today.
Through our relationship with Peacework, my community has gained access to better opportunities for children and young people to engage in sports, recreation, and wellness through the construction of a school playground and a multipurpose community building. Additionally, when individuals witnessed the enthusiasm of visitors for the beautiful natural land of our region, they went on to create new tourism ventures. These efforts have generated new sources of employment and income that enhance community development.
Vietnam
Dr. Ni
In a community where nearly 40 percent of the children were not in the education system, I worked alongside local leaders and Peacework to build the first and only primary school for children in Hoa An. Since its establishment in 1994, we have added multiple classrooms, a school garden, and collaborated on other diverse projects such as building bridges and homes, living and working with community members, and completing in-depth studies of Vietnamese culture and tradition. One of Peacework's cornerstones is 'collaborative partnerships' and by working together, we have been able to bring useful and appropriate tools and resources to aid in sustainable and effective change.
To me, Peacework is not a partner, Peacework is a "close friend" who understands my difficulties, shares with me in hopes of the future, and always give me a hand when I need!
Sustainable development across the disciplines
Sustainable development requires an integrated approach that addresses the spectrum of social, environmental, and economic challenges and opportunities in a community. This is why we work through seven Development Disciplines, which we believe are the cornerstones of community well-being:
Sustainable development across the disciplines
Sustainable development requires an integrated approach that addresses the spectrum of social, environmental, and economic challenges and opportunities in a community. This is why we work through seven Development Disciplines, which we believe are the cornerstones of community well-being:
Agriculture
Agriculture is a key component of development because it provides jobs, stimulates the economy, and is at the core of a healthy, vibrant community. Peacework strives to strengthen the capacity of communities to overcome various environmental, social, and political pressures like climate change, land ownership, trade policy, and technological gaps. By working alongside community leaders, farmers cooperatives, small businesses, schools, and nutrition organizations, we are promoting healthy lifestyles and sustainable food systems for communities that thrive.
I learned about the global importance of agriculture as well the impact this industry has on the daily lives of farmers. Because of this experience, I am better able to appreciate the industry and those that work in it.
: Student, North Carolina State University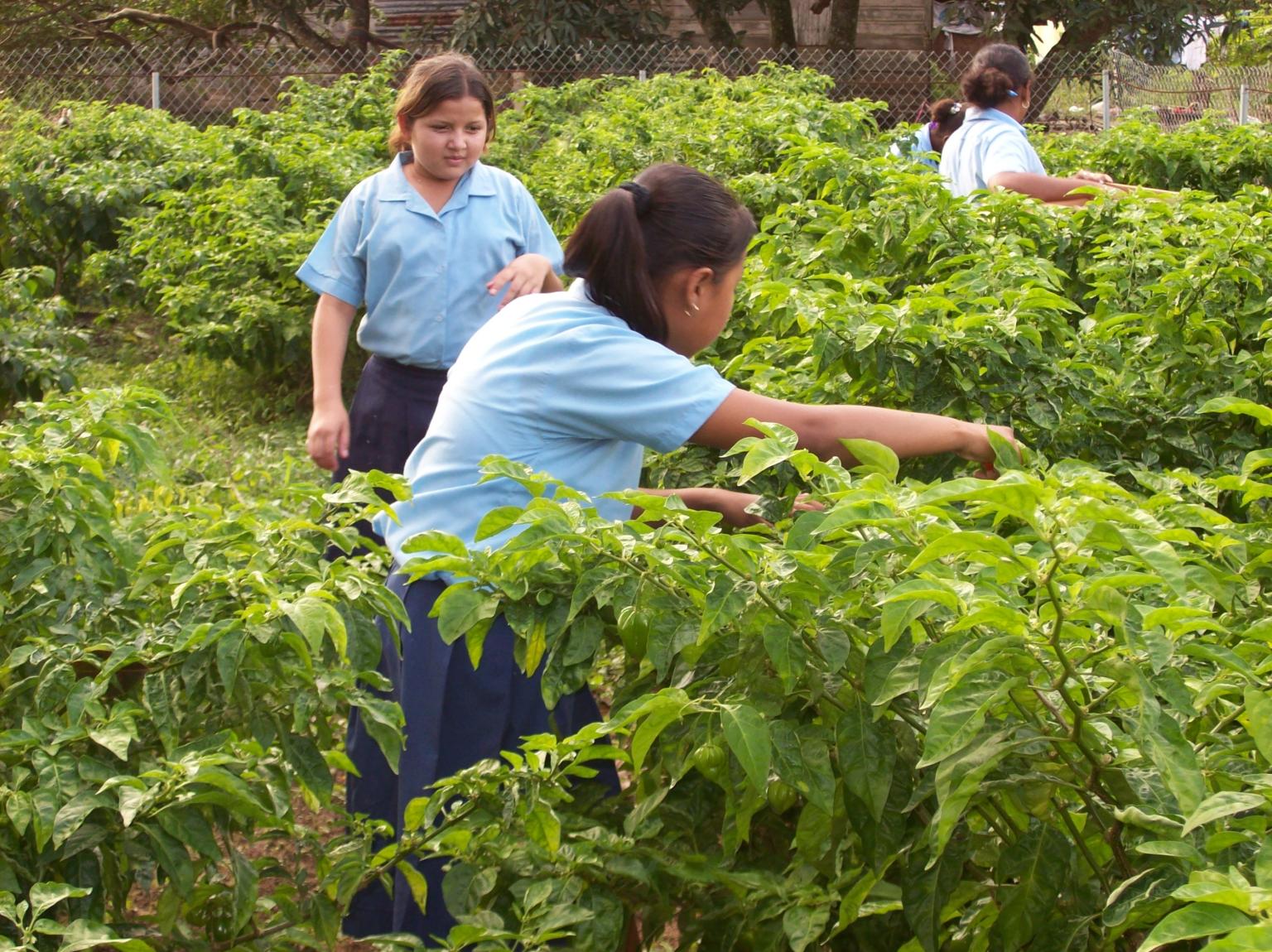 Business
Communities around the world have been affected by the global economic recession, increasing unemployment rates and income disparity. Peacework collaborates with educational institutions and small businesses to expand education and access to financial products and services so that people can gain economic independence. By convening partners with financial and business skills, we are empowering individuals with access to entrepreneurship training, financial education, and business incubators to support their personal and professional goals.
Together, we've committed to educate the children of Belize and teach them entrepreneurial skills. I believe that by teaching them financial literacy, we have planted seeds of economic opportunity.
: Associate, PwC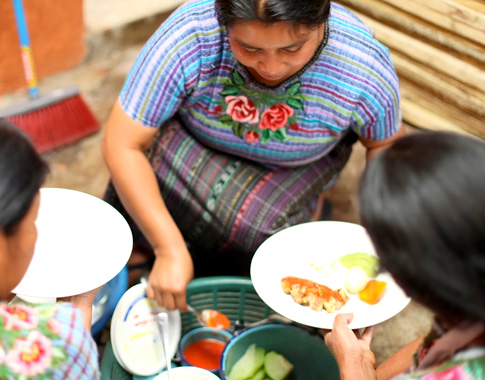 Education
One of the most powerful pathways for overcoming cycles of poverty and oppression is education, which is why it is at the center of many of Peacework's programs. We work alongside school, community, and government leaders to enhance educational opportunities for everyone, from primary school youth to adult learners. By increasing access and quality of educational opportunities in literacy, numeracy, and leadership skills, Peacework's educational programs are a key strategy for individual and community empowerment around the world.
Helping facilitate an educational program that had never been implemented before in primary schools was a truly rewarding experience. I felt a connection with the children and teachers and felt welcomed in their community. It made an impact on the students and our participants as well!
: Student, Northeastern State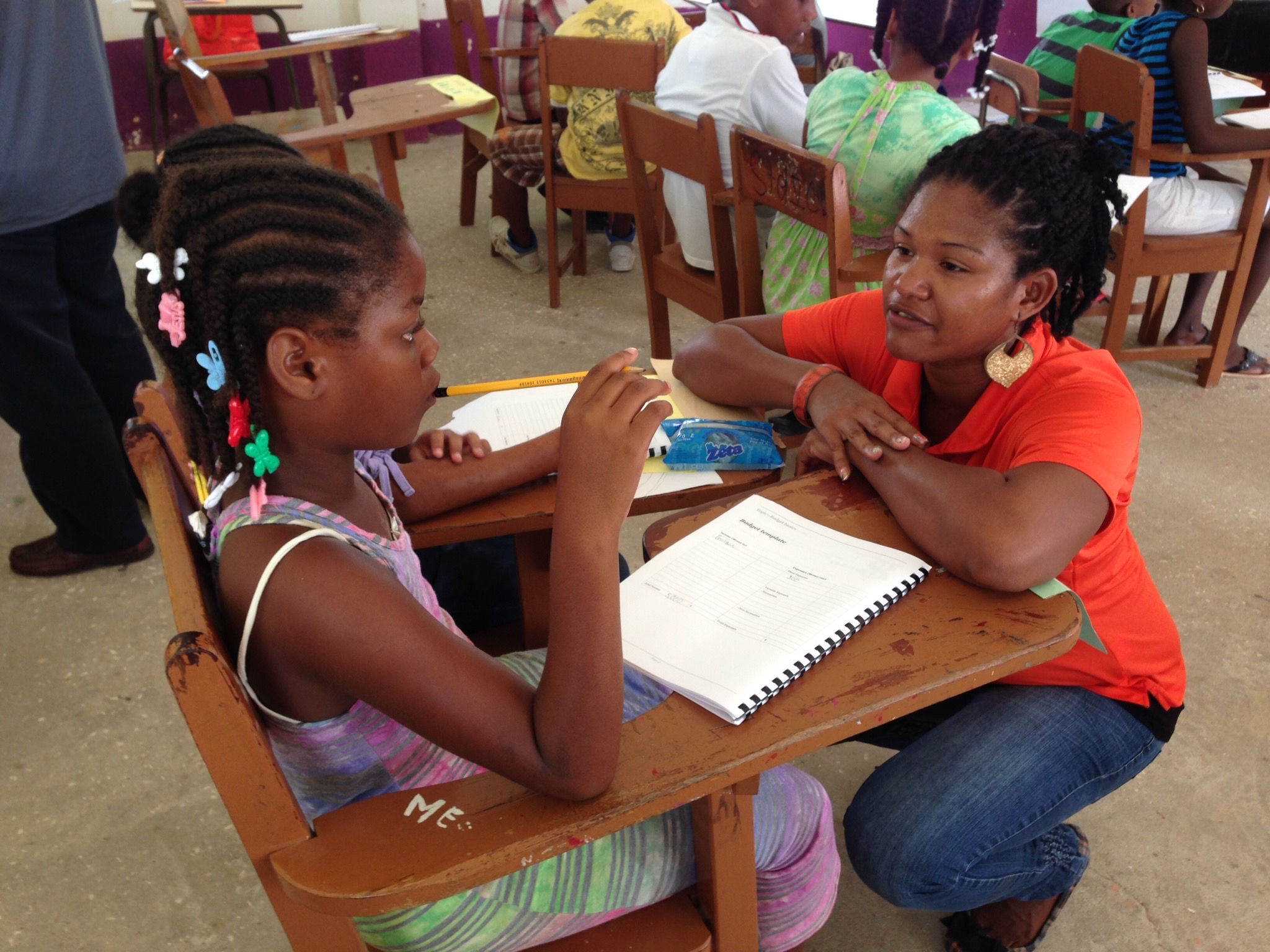 Engineering
Safe and dependable infrastructure is a key component of the social, economic, and environmental landscape of a community. Peacework supports community leaders and organizations with sustainable technologies and infrastructures that can increase their capacity and safety. Engineering programs in water filtration, school construction, housing projects, community center expansions, garden installations, and others can empower communities with resilience and room for growth.
Together with our local partners, our students have built water systems, constructed school buildings, and performed ecological research. Several students changed the direction of their lives and careers after their experience. I believe our partners in the community have also been transformed through this partnership!
: Faculty Leader, University of Arkansas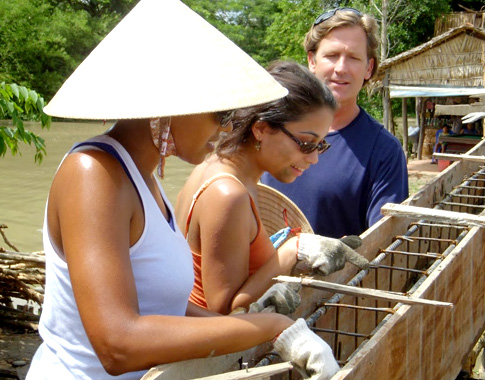 Health
Communities that thrive must have an integrated approach to healthcare. Defense against preventable health conditions, access to quality care, and support for maternal and youth health are some of the key components of our programs. We work with local health institutions and professionals on educational outreach, direct health services, and infrastructural improvements to promote healthy lifestyles. Peacework's health programs are equipping communities with the knowledge, systems, and support that provide pathways to a healthy future.
I learned about being an ally for healthcare quality around the world. Because of this program, I want to somehow incorporate international health into my career.
: Student, Ohio State University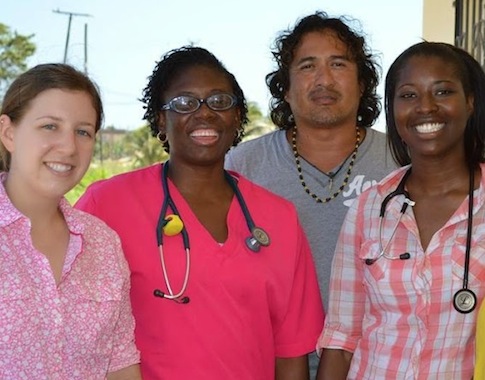 Public Service
Every community experiences various forms of injustice that emerge from challenges such as economic disparity, cultural insensitivity, gender inequity, labor inequality, and resource scarcity. Our programs in public service enhance the capacity of community leaders through advocacy, social science research, education, and civic engagement from the local to the international level. By convening students, professionals, community leaders, and public officials to expand their potential, we are supporting communities to lead ethical judicial, political, civic, and social change around the world.
Through our partnership, Peacework programs are working with the village, district and provincial government and ministries, bringing useful and appropriate tools and resources to aid in sustainable and effective change.
: Community Leader, Vietnam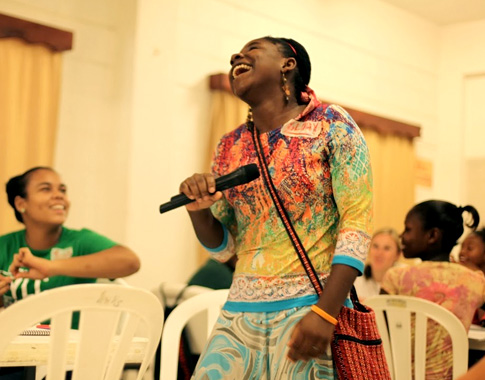 Technology
Technology has the power to connect individuals and communities across the globe with the knowledge, resources, and tools they need to meaningfully participate in a global society and economy. Community development can be greatly accelerated with technology access and education. That's why we work alongside local leaders, businesses, government agencies, schools, and community organizations to enhance technology and build connections within their community, their country, and the world in unprecedented ways.
Our Daycare & Learning Center has greatly benefited from the installation of a solar array, both economically and environmentally. What a remarkable opportunity it has been to have students, teachers and sponsors working alongside us to help light up this Center for a better future!
: Community Leader, Honduras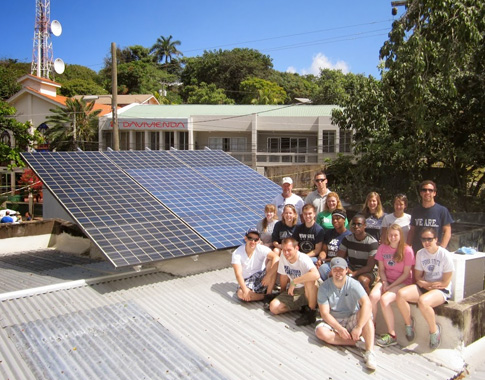 "Working with Peacework was one of the most enriching and meaningful experiences that I've had. I have so much respect for all of the work it does with some of the world's most vulnerable communities..."
Asha Sardar, 2020